Mt. Olive Rd is now Rocket Way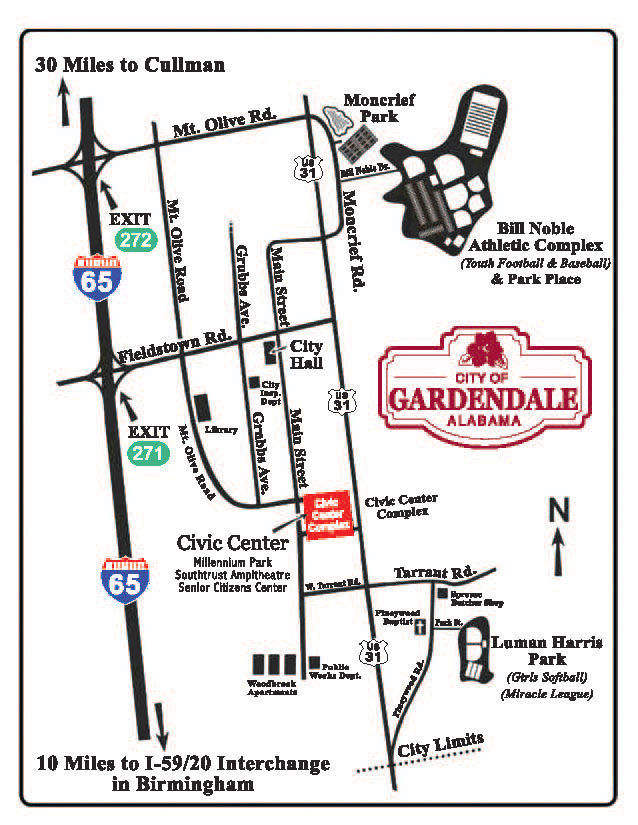 Map/General Information
Gardendale Civic Center – 857 Main Street – Gardendale, AL 35071
Location: Gardendale Civic Center, Gardendale First Baptist Church, Gardendale High School (Corner of Mt. Olive and Main Street).
Free Parking and Admission

Parking available at Gardendale High School, Civic Center,
In front of Gardendale First Baptist Church Lifeway Center
The Magnolia Express golf cart shuttles run all day Saturday.
Festival Handicap parking at Civic Center parking lot while available.
Other parking lots have established blue paint spots.
Pets
Dogs are allowed on leashes. They poop, you scoop!
Hotel Accommodations
RV Park
Brookside Greenway Park for RV's http://www.brooksidealabama.com